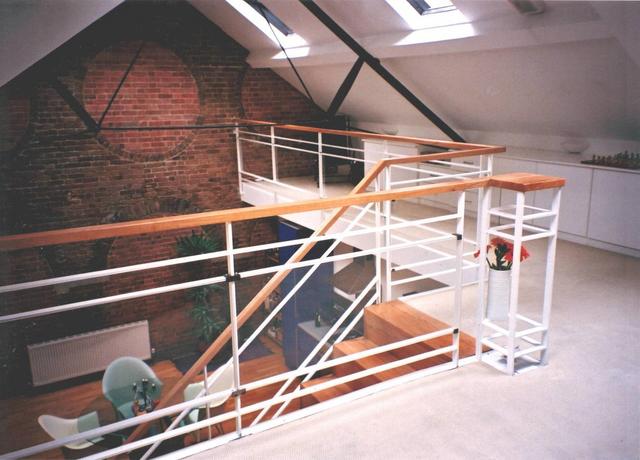 This Central London warehouse conversion apartments was in a obvious need of modernisation the results of which would take full advantage of the attractive open plan layout and double height spaces in the living area.
The choice of materials and 'lightweight' design for the metal & timber staircase and balustrading maximised the presence of both levels within the living space, allowing good views and improving the quality of natural light.
The project was executed in May / June 1999.