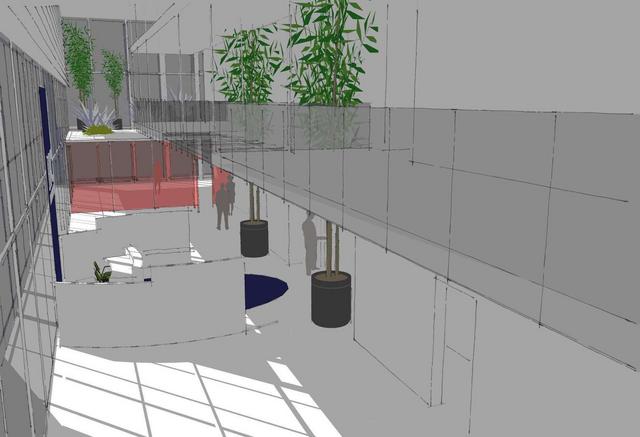 In January 2010 we have been invited to develop a proposal for a new head office concept for one of the largest property developers in Serbia.
The Client's brief called for setting a new benchmark to office design in this region, both in terms of its space planning/ interior fit-out principles and the use cutting edge technologies. At the same time, being located at the top, 25th floor of the recently redeveloped 'USCE' tower, the logistics of procuring such major construction work without disrupting the communal spaces or compromising the existing services and infrastructure also had to be taken into account.
Our design rationale was to create open, inviting spaces that would maintain spectacular views of the city, while at the same time providing free flowing circulation, maximised flexibility, multifunctionality and high efficiency. The design was to be environmentally conscious, aiming to require minimal interference with existing AC/ heating systems; furthermore, substantial 'roof garden' areas were proposed to help control the internal environment. A choice of space formality levels was offered with 'state of the art' boardroom for formal meetings and selection of smaller informal meeting and brainstorming spaces, which merged more traditional work environment combined with playful design.